Home
Italian Travel
Italian Honeymoons
Our Travel Philosophy
Contact
Italian Travel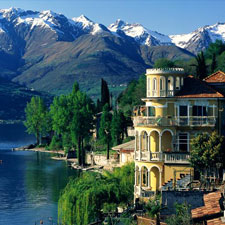 Italy is one of the most scenic countries in the world. Its rich culture and history, along with its diverse terrain make it a destination spot for travelers from all over. In fact, Italy is consistently one of the top five most visited countries in the world. Year after year people go to Italy to:

Ski in the Dolomite Mountains
Shop in Milan
Visit Shakespeare's Verona
Walk along the canals of Venice
Visit the Renaissance City of Florence
Drink wine in Tuscany
Visit the hill towns of Umbria
Stand in the Roman Coliseum
Sun themselves on the Amalfi Coast
Eat and drink some of the best food and wine in the world
And much, much more…
It's all in Italy. Food, wine, history, culture, cafes, ruins, mountains, and beaches. La Dolce Vita is waiting for you.

Like many others, Palmetto Travel's founder, Erika Swerling fell in love with Italy early on in her traveling life. Unlike others however, Ms. Swerling has returned over fifteen times to Italy and has had the opportunity to explore every nook and cranny of the country. As such, Palmetto Travel is ready to give you expert, informed advice about your Italian adventure.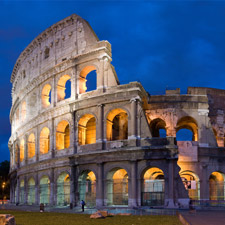 Through Mrs. Swerling's extensive travel network and her first hand knowledge of Italy's great cities and countryside, your trip will be carefully crafted to meet your desires and financial requirements. Palmetto Travel Agency can and will at your request arrange every detail including, but not limited to:

Car transfer
Hotel Accommodations
Car rental
Air travel
Private tours
Cruise travel
Ferry travel
Dinner reservations
Entertainment
Give us a call today and let us explain how we can build an itinerary to suit both your time frame and budget.