Home
Italian Travel
Italian Honeymoons
Our Travel Philosophy
Contact
Our Travel Philosophy
There is an art to traveling. Some people believe they can call up any travel agent and it will be done correctly. Nothing could be further from the truth. Often when you call up a travel agency the person on the other end of the phone is experienced in making reservations, but not experienced in the places that you actually want to travel to or what to do once you get there. In our experience, we often meet travel agents that book trips for people in exotic locations such as China, Africa, and Europe—that have never even left their home state.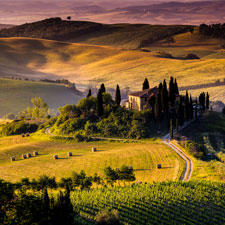 Questions to keep in mind when dealing with a travel agent are:


Where have they traveled?
Do they understand the difference between differently rated hotels as they vary from region to region?
Have they personally visited certain properties?
Have they visited the destination you are planning on visiting?
Can they recommend sites and tours to suit your travel timeframe?
Can they recommend restaurants?
Can they recommend the best ways to get from one place to another?
We take travel seriously so that when you do eventually travel, you can have fun and enjoy your time away. We try to take the bumps out of the road and make sure trips run smoothly. More importantly, when trips occasionally encounter an issue, we are a phone call away and will quickly get you back on track.


At Palmetto Travel we are obsessive about travel details because we know what it's like to travel ourselves. We believe that very few experiences in life have the power to alter us so dramatically in such a short period of time as the experience of travel. Seeing and experiencing new cultures changes us, finding ourselves in a historic place opens us up, and spending time with a loved one on a tropical island can comfort and soothe us. It gives us a sense of awe, of perspective, and it changes the way we see our lives and the lives of others.

Whether traveling with children, alone, with a spouse, boyfriend/girlfriend or friend, we will make sure it is a special trip that you will remember for the rest of your life. We can do it all for you with ease, which is one of the main reasons to use us, and not the Internet.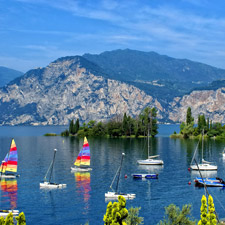 The Internet is a wonderful tool that has aided travelers and richly enhanced their travel experience. However, at the same time, when you book travel through the Internet, you are taking certain risks that you might be aware of—risks that can come back to haunt you should something go wrong along your journey. The Internet can be used to research various aspects of your trip, but booking through a travel agent gives you a certain level of assurance that if something should go wrong along the way, you will have a person on the other end of the phone to call and work on your behalf.